Diamond Resorts International Las Vegas is Hosting a Barbecue for Homeless Youth
Friday, August 4, 2017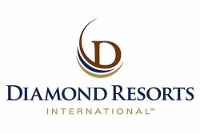 On Saturday, August 5, 2017, Diamond Resorts International in Las Vegas is benefitting the Nevada Partnership for Homeless Youth (NPHY), a non-profit organization combatting youth homelessness in Southern Nevada throughout the year, by hosting a barbecue fundraiser.
Diamond Resorts, an international hospitality and vacation ownership industry forerunner, has partnered with NPHY before, by putting together 500 hygiene kits and donating $3,500 to the local nonprofit organization. These efforts were the work of Diamond Resorts' national marketing team, who managed to accomplish the aforementioned projects within two months this summer.
Michael Flaskey, Chief Executive Officer of Diamond Resorts International®, said:
"Las Vegas is home to many Diamond Resorts team members, and it is an honor to continue partnering with the Nevada Partnership for Homeless Youth to help better the lives of our youth in the city where we work and live. I am proud of our team members for their continued volunteering efforts, and it has been incredible to see the great impact we have when we work together to support our communities."
Clark County, Nevada has one of the largest populations of homeless youth in the United States. In the 2015-2016 year, Clark County schools saw over 14,000 homeless youth enrollees.
Virgil's Real BBQ is donating lunch for the event, held at the Drop-In Center at 4981 Shirley Street, Las Vegas, and Diamond Resorts team members will be there with donations to the non-profit. These donations include clothing, backpacks, and new basketballs. Diamond Resorts is putting on the event to raise awareness of the goals of NPHY and make sure homeless youth have what they need for school in the fall.
To learn more about Diamond Resorts, visit their official website.