Diamond Resorts Pledges to Match Donations Up to $1M for Victims of Las Vegas Massacre and Recent Hurricanes
Friday, October 6, 2017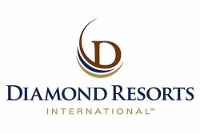 Las Vegas-based company, Diamond Resorts International®, has announced that they will match all new donations made in 2017 to the Diamond Resorts International Foundations up to $1 million. These funds will go directly to victims of those in the recent Las Vegas massacre and those affected by hurricanes Ima and Maria.
Michael Flaskey, CEO of Diamond Resorts International®, spoke on the company's commitment to giving back and helping the community:
"Diamond Resorts International® is committed to serving and supporting the communities where we live and operate. The recent natural disasters and the senseless act of violence that occurred this past Sunday in Las Vegas have certainly affected us all. We hope the funds raised can provide necessary support and help to bring some normalcy back to the lives of those affected during these unimaginable times."
Donations can be made with a check and sent to Keri Serrano at the Diamond Resorts International Foundation at 10600 West Charleston Boulevard, Las Vegas, Nevada, 89135. Donors can choose to identify which relief effort they want their fund to be donated to in the memo area of the check.
Team members of Diamond Resorts in the United States are also able to donate through a one-time or recurring payroll deduction.
The Diamond Resorts International Foundation is a 501(c)(3) exempt public charity. It has raised over $2.3 million for the Florida Hospital for Children since 2013 with help from the Diamond Resorts signature golf tournament. The Foundations was also able to help employees affected by Hurricane Odile in Los Cabos, Mexico. More recently, it was able to help those on the east coast of Florida after Hurricane Matthew in 2016.
Learn more about Diamond Resorts on their official website.