Interval International Adds Morritt's Grand Resort in Cayman Islands to Affiliated Network
Monday, June 15, 2015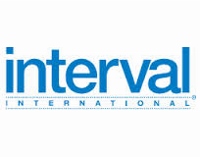 Morritt's Grand Resort has announced that they have signed an affiliation contract with Interval International.
Located on the eastern side of Grand Cayman, Morritt's Grand Resort is the second resort from Morritt to join the timeshare exchange network. Morritt's Tortuga Club joined Interval back in 2013. Both Interval and Morritt are excited to add another resort to the network.
Interval's senior VP of resort sales and marketing, Bryan Ten Broek shared,
"For more than 25 years, David Morritt has been instrumental in the development of the shared ownership industry in Grand Cayman. He sets the bar higher with each property he builds, continually engaging his loyal membership base with exciting new vacation products. We are pleased that Interval now serves as the vacation exchange provider for all the Morritt's resorts and look forward to playing an active role in their ongoing success."
Morritt's Grand Resort will join Interval as an Interval International Premier Resort®. Within the four-story tower of the beachfront resort, Interval members can choose from one- and two-bedroom suites. Each suite comes with a full kitchen and balcony, most offering breathtaking ocean views. While staying at the resort, guests can enjoy a variety of amenities including a grand infinity pool with a swim-up bar and hot tubs. The resort also offers a children's swimming area.
CEO of Morritt Properties Cayman Ltd, David Morritt stated, "It is very gratifying to have an exchange partner as active and involved as Interval. Whether offering valuable membership programs, informative sales trainings, or providing innovative point-of-sale technology, Interval can always be counted on to support our business."
Morritt's Grand Resort members who choose to enroll in Interval International will become Interval Gold® members. This entitles members to exchange their vacation time for a variety of travel opportunities including cruises, spas, and golfing.
To learn more about becoming a member with Interval International, visit IntervalWorld.com.