Diamond Resorts Launches New National Customer Service Program
Tuesday, January 24, 2017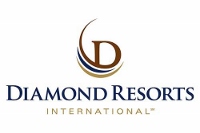 Diamond Resorts International® just announced the launch of Diamond Clarity™, a national program that was designed to transform the customer experience for all current and interested Diamond Resorts members.
Diamond Clarity™ features a selection of operational procedures and enhancements, new training and compliance procedures and protocols, and a variety of other customer-friendly changes to improve the overall sales process.
"At Diamond Resorts, we already excel in customer satisfaction, but we are constantly looking for ways to do even better," said Michael Flaskey, Chief Operating Officer, Diamond Resorts International®. "Through Diamond Clarity™, Diamond Resorts will not just make a lasting impression, it will make the right first impression. It will increase transparency for the consumer and accountability for our team members, setting a new standard in our industry."
This new program is centered around two core principles: transparency and accountability. It works to improve how the company itself engages with current and future members through the entire sales process to make the experience better for both the company and the customer. Diamond Clarity™ ensures that customers know their rights, as well as what Diamond Resorts representatives will and will not do throughout the process. This gives customers clear, concise, and consistent information that puts them in control of the decision making process. This is known as the Diamond PROMISE.
In addition to the Diamond PROMISE, Diamond Resorts will roll out four operational changes across its whole national platform:
Recording Quality Assurance sessions
Creating a Consumer Advocacy Channel
Increased training of the frontline personnel
Placing "Consumer Engagement Observers" at sales presentations regularly
"The Diamond Clarity™ program is revolutionary in its simplicity," said Mr. Flaskey. "A lot of its program elements are things we already are doing and have done for a long time. However, by combining them with new operational reforms and making the entire package more accessible to the consumer, and by applying it practically and prominently in all of our sales and marketing efforts, we are doubling down on our promise to put our members first. With the launch of Diamond Clarity™ we are continuing to improve industry best practices."
Learn more about Diamond Resorts and Diamond Clarity on their official website.