Industry Leader Mark Nuzzo Joins Diamond Resorts International
Tuesday, December 12, 2017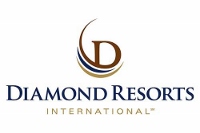 Diamond Resorts International has just announced that Mark Nuzzo, a leading in the vacation ownership industry, has joined their company. He will assume the role of Executive Vice President of Global Resort Operations.
The role Nuzzo will take over was previously held by Ronan O'Gorman, who recently announced his retirement was the end of 2018 after a dedicated and successful career.
Chief Executive Officer of Diamond Resorts International, Michael Flaskey, commented on both men in the job transition:
"Mark is an expert in the industry, and we are excited to welcome him to our Diamond Resorts team. We also extend our sincerest gratitude to Ronan, who has committed to remain in his role as an advisor to ensure a smooth transition with his successor."
Nuzzo joins Diamond Resorts International with close to 40 years of experience in the hospitality and vacation ownership industries. Previously, he served at the President of The Sonnenschein Groupe and its subsidiaries. Before that, Nuzzo was Managing Partner of Creative Impact LLC and President of RCI Resort Management. Nuzzo spent over 20 years involved in various leadership positions at Fairfield Community, the company that lead the original development and implementation of the Fairshare Plus Programs—now known as Wyndham Vacation Ownership.
Nuzzo commented that he is excited to join the team of leaders at Diamond Resorts International while helping them to grow globally and continue focusing on the customer.
O'Gorman accomplished many big milestones during his tenure at Diamond Resorts International. This includes launching the Resort Operations Fundamentals or providing world-class service, establishing financially healthy HOAs, maintaining and continually refurbishing resorts, and becoming the employer of choice.
Learn more about Diamond Resorts International by visiting their official website.