Diamond Resorts International and Blair O'Neal Announce Brand Ambassador Partnership
Friday, December 29, 2017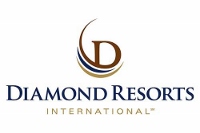 Diamond Resorts International just added to their incredible team of brand ambassadors by recruiting pro golfer, TV personality, and model Blair O'Neal.
Blair O'Neal is the Women's 5A Arizona State Golf Champion, a two time NCAA women's long-drive champion, co-host of School of Golf, a regular contributor to other Golf Channel programs, and now an ambassador for Diamond International Resorts.
In her new role, O'Neil will not only host various private golf clinics with resort members, but she will also attend different Events of a Lifetime® gatherings and competing in the Diamond Resorts Invitational™ in January of 2018 at Tranquilo Golf Club in Orlando.
With over 370 Diamond resorts locations around the world and as a leader in the vacation ownership industry, Executive Chief Officer Michael Flaskey was excited for this announcement and said,
"Not only is Blair an incredibly talented golfer and model, she is an even better person and we are honored to have her join our Diamond Resorts Ambassador family. Having competed in our 2017 Diamond Resorts Invitational™—and giving the men a run for their money — we know Blair will be extremely popular with our members, and will help take our Events of a Lifetime® series to new heights."
O'Neal is joining the Diamond Resorts Ambassador team that includes baseball's Gaylord Perry, professional golfers Brittany Lincicome, John Cook, and Brian Gay, Super Bowl MVP Mark Rypien, and country music stars Brice Lee and Cole Swindell.
O'Neal also expressed her enthusiasm for the partnership by stating,
"I couldn't be more excited to be part of the Diamond Resorts team. Through their Events of a Lifetime® and their Diamond Resorts Invitational™ golf tournament, they continue to keep focus on their customers and their communities. I'm proud to be an ambassador for a company that is so forward thinking, yet stops to give back to those in need. I think it's going to be a fantastic partnership!"
To learn more, please visit Diamond Resorts official website.