Luxury Fractional Ownership property Baan Yamu Joins Interval International
Thursday, November 29, 2018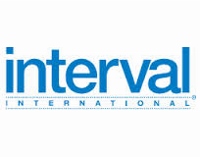 One of the world's leading external timeshare exchange companies, Interval International, has recently announced its new affiliation with the beautiful Baan Yamu fractional ownership property located on popular Phuket, Thailand.
The Residence at Baan Yamu is situated on over 18 acres on Cape Yamu peninsula and overlooks Sapham Bay. The land surrounding the resort is covered in vibrant palm trees and tropical wildlife and both the building's design and decor match the tranquil surroundings. Award-winning architect Martin Palleros created beautiful buildings that are furnished with neutral, minimalist, contemporary items. Tehri comfortable two- and three-bedroom suites feature open concept living, kitchen, and dining areas, sliding glass walls, and tall ceilings.
In addition to all of the suite accommodations, there are also plenty of on-site amenities. A swimming pool, pool bar and lounge, complimentary WiFi and a beautiful fitness center are all accessible. Club members can also utilize their many benefits such as a pre-arrival grocery stock, concierge services, fitness club membership discounts, and golfing discounts.
Joe Hickman, Interval International's VP and Executive Director of Resorts Sales and Services for Asia Pacific stated:
"The Residences at Baan Yamu's central location makes it the perfect base for members to explore Phuket's many attractions. And for members and guests who prefer to stay put and relax, Baan Yamu offers some of the largest units on the island, along with top-tier amenities."
Phuket Prime Property's assisting developer Tri-Asia Management Limited's Principal, Lars Ydmark, also added:
"We chose Interval as our exchange partner because of the high quality of its worldwide resort portfolio, especially the international hotel brands among its affiliates, and the range of global exchange experiences it offers. We also appreciate the extensive benefits that the Interval Platinum membership will provide for our owners."
Those who now purchase a Baan Yamu vacation ownership opportunity will be enrolled as individual members of Interval International as Interval Platinum Members. This specific membership tier will provide new owners with great perks and a variety of timeshare exchange opportunities like II's Priority Pass, Interval Options, ShortStay Exchange, Platinum Escapes, and more.
To learn more about Interval International, please visit intervalworld.com. Those interested in Baan Yamu can visit their official website.