Marriott Vacations Worldwide Makes Large Donation to Hunger Global Food Drive
Friday, January 25, 2019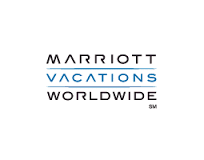 Marriott Vacations Worldwide is working to end hunger with their annual Harvest for Hunger food drive. This drive took place through the entire month of November and encouraged employees and guests at Marriott resorts to donate non perishable food items to benefit local banks.
This past drive resulted in over 55 tons (or 110,000 pounds) of food that will provide more than 91,500 meals for families in needs. This surpassed the previous year's collection by 10 percent.
Stephen P. Weisz, president and chief executive officer at Marriott Vacations Worldwide, commented on the success of the food drive:
"The opportunity to help those in need is tremendous, and I could not be prouder of the continued generosity of our associates and their efforts to combat hunger. Programs like Harvest for Hunger are wonderful representations of our associates' and Owners' commitment to giving back, especially during a time of year when members of our community may be struggling."
Harvest for Hunger was started in 2015. Since then, the drive has collected more than 160 tons of nonperishable items for community food banks worldwide. 800 million people are at risk of hunger across the globe. Marriott Vacations Worldwide is committed to giving back to the communities where their associate live and work and where owners and guests vacation.
Learn more about Marriott Vacations Worldwide by visiting their website.