Interval International Assists in Hosting Training Program for Hospitality Industry Employees on St. Maarten
Monday, October 14, 2019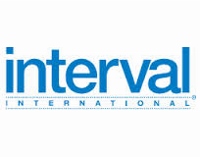 Leading vacation ownership exchange company, Interval International, has joined forces with the Caribbean Hotel & Tourism Association (CHTA) Education Foundation to host three days of training workshops in St. Maarten at the Simpson Bay Resort and Marina.
With nearly 90 employees from resorts across St. Maarten in attendance, these education seminars were underwritten in part by a $15,000 donation made by Interval to the foundation and participating resorts within its database earlier this year.
Interval International's Director of Business Development for the Caribbean and Southwest US and CHTA Education Foundation board member Neil Kolton discussed the importance of ongoing education in the tourism industry:
"We have been longtime supporters of hospitality and tourism-focused programs in the region, and through this initiative, we are able to help enhance employee contributions to their respective organizations. This is the second training and development series that we have sponsored, and we are thrilled to see the high level of engagement from participants."
These seminars included honorable guests such as the St. Maarten's Minister of Tourism, Economic Affairs, Traffic and Telecommunications, Stuart A. Johnson who spoke of the significance of this professional development and Vice-Chairman of the St. Maarten Timeshare Association, Ricardo Perez, who updated attendees on the vacation ownership sector.
Past CHTA President and Education Foundation Chairman Karolin Troubetzkoy, who was in attendance for the commencement, added:
"Providing training opportunities that allow our hospitality team members to grow and hone their skills raises the bar of overall service levels for our region. The CHTA Education Foundation will continue to create innovative programs that empower and challenge the participants. We are very appreciative of the partnership and financial support from Interval and its member resorts, who have helped to make it possible for us to offer this program to a larger audience."
Participating member resorts included:
Aruba Beach Club Resort—Aruba
Caribbean Palm Village Resort—Aruba
Divi Village Golf and Beach Resort—Aruba
Costa Linda Beach Resort—Aruba
La Cabana Beach Resort and Casino—Aruba
La Quinta Beach Resort—Aruba
Marriott's Aruba Surf Club—Aruba
Paradise Beach Villas—Aruba
Playa Linda Beach Resort—Aruba
Renaissance Aruba Resort & Casino—Aruba
Eagle Aruba Resort & Casino—Aruba
Harborside at Atlantis—Bahamas
Ocean Two Resort & Residences—Barbados
The St. George's Club—Bermuda
Morritt's Tortuga Club and Seven Mile Beach Resort—Cayman Islands
The Royal Sea Aquarium Resort—Curaçao
Westin Lagunamar Ocean Resort—Mexican Caribbean
Aquarius Vacation Club at Boquerón Beach,—Puerto Rico
Aquarius Vacation Club at Dorado del Mar—Puerto Rico
Azul ESJ Collection—Puerto Rico
Grande Bay Resort & Residence Club—St. John, USVI
Marriott's St. Kitt's Beach Club—St. Kitts
Bay Gardens Beach Resort and Spa—St. Lucia
Oyster Bay Beach Resort—St. Maarten
The Villas at Simpson Bay Resort & Marina—St. Maarten
The Westin Dawn Beach Resort and Spa—St. Maarten
The CHTA Education Foundation was created in 1986 as a nonprofit, tax-exempt organization that provides scholarships and special assistance for Caribbean hotel industry personnel and students pursuing tourism careers to utilize additional educational outlets. In addition to education, the organization's mission also helps bring awareness to the region's various tourism career opportunities, technical development, and professional development. Since 1986, the CHTA Education Foundation has provided over $2.5 million USD in scholarships and grants.
Interval International and its shared Caribbean resort clients have donated around $465,000 USD to the foundation for the education of Caribbean nationals.
To learn more about Interval International, their partnered resorts, and more, please visit their official website.