Wyndham Destinations' Stars and Pars Fundraiser Helps Company Reach $1.1 Million Milestone for Give Kids the World Village
Thursday, December 5, 2019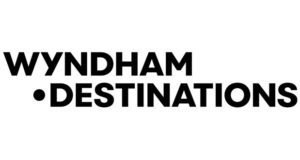 Wyndham Destinations has just announced its 7th annual Stars and Pars Weekend fundraising event raised over $400,000 for Give Kids the World Village. This year's success has brought Wyndham's fundraising total through this event to over $1.1 million.
Since 2013, Wyndham Destinations has sponsored Stars and Pars Weekend which is a community fundraiser for Give Kids the World Village. The event is named after the stars given to the children who visit the village and are left behind to be displayed in the properties Castle of Miracles.
Stars and Pars has evolved from the initial informal gathering of a small group of golf-loving Wyndham employees raising $1,500 to one of Give the Kids the World's largest fundraising events of the year. This year, there were over 128 golfers and 300 guests who joined the festivities at the Waldorf Astoria Orlando for both golf and a gala dinner where they could participate in a live and silent auction. More than 50 companies sponsored and participated in the tournament and gala in 2019.
Give the Kids the World's President and CEO, Pamela Landwirth, was thrilled with the outcome:
"The magic of Give Kids The World Village comes from the caring volunteers who share our mission of providing a place where happiness inspires hope. We appreciate the time, treasure, and talents of everyone who has made this event one of the largest fundraising events for our organization."
Give Kids the World Village is a nonprofit "storybook" resort in Kissimmee, Florida where children with critical illnesses and their families are able to enjoy a free, week-long vacation. There are nearly 27,000 children diagnosed with a critical illness each year and around half of all children eligible to submit a wish through a wish-granting organization choose to visit the Central Florida area to enjoy its variety of theme parks and other family attractions.
President and CEO of Wyndham Destinations Michael D. Brown added:
"Give Kids The World Village is close to many people's hearts here in our home city of Orlando. We are incredibly proud to support the efforts of this remarkable organization and are very pleased that this year's event saw the highest attendance and largest contribution in support of this amazing organization."
The fundraiser's Partnering Sponsors included PSAV, Hilton and Waldorf Astoria Orlando Bonnet Creek, Cigna, iHeart Media, Innovative Construction, and Corserva.
To learn more about Wyndham Destinations and other fundraisers they are involved in over the years, please visit their official website.