Wyndham Destinations Named to Forbes List of World's Best Employers
Monday, October 26, 2020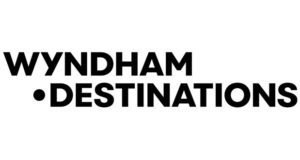 Wyndham Destinations has just announced that they have been named the Best Employer on the fourth-annual Forbes Magazine list of World's Best Employers. This list is created with data from more than 150,000 associates across 60 countries.
Participants rate their satisfaction with their employers' response to COVID-19 in addition to giving scores on multiple areas like social responsibility, gender equality, and talent development.
Of the five resort and hotel companies that made this list, Wyndham Destinations was the only timeshare company featured. They have also been featured this year by Forbes as a Best Employer for Diversity, a Best Employer for New Grads, a Best Employer in Canada, and a Best Employer in five states.
Wyndham Destinations Chief Human Resources Officer, Kimberly Marshall, commented:
"It's an honor to be recognized as one of the World's Best Employers, particularly this year, which has been unprecedented in many ways. We have rallied to respond to the COVID-19 pandemic in a way that ensures the safety and well-being of both our associates and our guests. We continue to strengthen our culture of inclusion through a deeper commitment to listening and understanding among our diverse global workforce. We are taking meaningful action to enrich the communities where we live and work, we adopt substantive measures to combat inequality and support the underserved through our philanthropy. And we are confident a bright future awaits our associates, as well as our business, as we continue in our efforts to put the world on the vacations they dream of, now more than ever."
Learn more about Wyndham Destinations and potential career opportunities by visiting their official website.