Marriott Estimates to Reach 1 Million Rooms in 2015
Thursday, January 22, 2015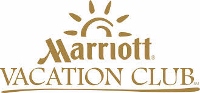 Marriott International,Inc. expects their portfolio to reach one million rooms, either open or in development, by the end of 2015. This portfolio includes the Marriott Hotels, affiliated brands, and the Marriott Vacation Club.
Not only will the increased availability of Marriott rooms expand travel options, but it will also boost the economy. The company shares that once the newly developed resorts are open, they will create an additional 150,000 jobs and more than $50 billion in real estate investment.
Marriott's president and CEO, Arne Sorenson said, "An important focus […] is creating new jobs and economic growth. In partnership with our owners in more than 100 countries and territories where we operate or have new hotels in development, Marriott is making a meaningful contribution to economic opportunity. The growth in Marriott's portfolio is truly a global trend, with strong expansion in the US and in many markets around the world."
Last year, Marriott acquired more than 650 hotels (with 100,000 rooms) to become integrated with Marriott's brands over the next few years.
Sorenson continued, "This anticipated investment by our owner partners in Marriott-affiliated hotels will show their confidence in our brands, which reflects the preference our brands have with customers. Together, our growth fuels economic development in communities around the globe, boosting construction and direct employment at the hotels, as well as incremental commerce that emerges around this growth."
The German Agency for International Cooperation (GIZ) recently conducted a study which researched the communal and economic benefit of hotels. Within the study, GIZ found that the JW Marriott Lima Hotel in Peru contributes more than $10 million to the country's economy through services, salaries, and supplies.
Marriott is also working to bring jobs to developing regions such as Africa and Haiti. Next month, Marriott plans to open the new Marriott Port-au-Prince in Haiti, creating over 200 new jobs.
"With nearly 1 billion people moving upward into the middle class across the globe, the incentives to travel, both for business and to see the world, are powerful and are building in momentum […] The potential for new travel and economic growth is huge," said Sorenson.
Marriott's executive VP and chief development officer, Tony Capuano, said that the organization's growth portfolio has been developing steadily.
Capuano shared, "We achieved record growth across the board in 2014, as we opened more than 46,000 rooms worldwide. Having signed agreements in 2014 for over 650 new hotels and 100,000 rooms, we boosted our record pipeline of new hotel development to nearly 240,000 rooms. When opened over the next few years, these new hotels will expand Marriott's presence from 80 countries and territories today to more than 100."
Stay tuned to The Timeshare Authority Blog to learn more about Marriott's new resorts in 2015.