Marriott Vacations Worldwide Hosts 18th Annual Charity Golf Event
Monday, June 22, 2015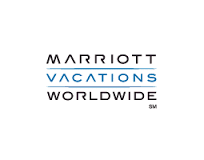 Recently, Marriott Vacations Worldwide hosted their 18th Annual Caring Classic Charity golf tournament.
At the annual charity event, Marriott collected a record-breaking $265,000 for the Greater Orlando Children's Miracle Network Hospitals. Since the first Caring Classic tournament, Marriott has raised over $2.2 Million to help the children at these hospitals, including the UF Health Shands Children's Hospital and Arnold Palmer Medical Center.
President and CEO of Marriott Vacations Worldwide, Stephen P. Weisz commented, "The generosity and support of our business partners from across the country who travel from near and far to take part in this special day is to be commended. It's because of their kindness we are able to continue our commitment to help sick kids in Central Florida get better."
This year's Caring Classic Charity golf tournament was held at The Ritz-Carlton Golf Club in Orlando. 156 golfers representing 99 Marriott Vacations Worldwide partners signed up to play in the competition. Tournament spots sold out in only five weeks, another record for the organization.
Marriott Vacations Worldwide also welcomed 60 employees as volunteers and golf staff for the players on the course.
Chairman of the Greater Orlando CMN Hospitals Board of Directors, Dr. Scott Rivkees said,
"We are grateful for our partnership with Marriott Vacations Worldwide and the generous companies they do business with, who are committed to the care of kids in our community. Because of their continued support, our hospitals are able to purchase life-saving medical equipment and conduct research to ensure our patients receive the best in class care."
To learn more about the Caring Classic, visit MarriottVacationClub.com/caring-classic/.