Marriott Vacation Club Wins Stevie Awards
Monday, June 29, 2015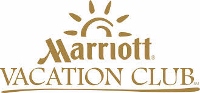 Recently, Marriott Vacation Club was honored at the Ninth Annual Stevie Awards for Sales and Customer Service gala in Las Vegas, Nevada.
This year, Marriott Vacation Club cleaned up nicely, receiving three Gold Stevie awards: Sales Operations Team of the Year, Customer Service Department of the Year – Leisure & Tourism, and Sales Training or Coaching Program of the Year. In the Silver category, the timeshare group won Silver Stevie Awards for Contact Center of the Year and Global Sales Team of the Year.
Marriott also won Bronze Stevie Awards for Sales Support Team of the Year, Sales Department of the Year, and National Sales Team of the Year. In addition, Marriott received the 2015's People's Choice Award for Favorite Customer Service.
Executive VP and chief sales and marketing officer of Marriott Vacations Worldwide, Brian Miller said,
"What a great recognition for all the hard work our teams have put in to achieve significant results as a business over the past year. Our Sales Operations and Global Owner Services teams are truly setting the highest standards and it makes me exceptionally proud. These awards affirm our commitment to putting our associates and customers first and developing and implementing the best training, support and service programs."
The Stevie Awards are acknowledged as the top sales and customer service award in the world. This year, over 1,900 nominations were submitted from companies in practically every industry. Stevie Award winners were selected by a panel of 139 judges.
To see the entire list of winners, visit StevieAwards.com.