Marriott Vacation Club Announces Washington D.C. Location
Wednesday, July 15, 2015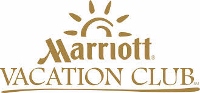 The Marriott Vacation Club announced that they plan to open a new location in Washington D.C.
The timeshare group recently purchased 71 rooms in The Mayflower Hotel and plans to convert this section of the hotel into timeshare units. Located in the center of our Nation's Capital, The Mayflower Hotel is an iconic piece of Washington D.C.
Not only is Mayflower Hotel popular amongst both locals and tourists, it is listed on the National Register of Historic Places. The hotel has hosted a number of U.S. presidents, politicians, world leaders, and other notable dignitaries.
President and CEO of Marriott Vacations Worldwide, Stephen P. Weisz shared, "This is simply an amazing property with so much history and character. Washington, D.C. and the surrounding areas have long been desired by our Owners as a favorite place to experience and a destination that has something for everyone to enjoy and explore."
In the next few weeks, Marriott plans to make updates to the units. The new accommodations will offer a unique design blend of historic elegance and modern luxuries. Guests will enjoy flat-screen T.V.s, complimentary Wi-Fi, nightly turndown service, and all the amenities of the hotel. The resort offers a fitness center, a business center, and the EDGAR Bar & Kitchen. This upscale restaurant offers traditional cuisine in a contemporary setting.
Starting August 1, 2015, Marriott Vacation Club owners can make reservations at the Mayflower using the Marriott Vacation Club Destinations exchange program.
To learn more about the Marriott Vacation Club, visit SellMyTimeshareNOW.com/marriott-vacation-club.