Diamond Resorts Completes Intrawest Acquisition
Thursday, February 11, 2016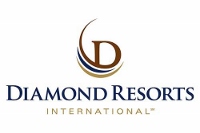 Diamond Resorts announced yesterday the completion of its acquisition of Intrawest Resort Club Group from Intrawest Resort Holdings, Inc for $85 million—an agreement that began back in November. The transaction includes the management contracts with Club Intrawest, the current balance of notes receivable, approximately four acres of undeveloped land, and the current balance of points available for sale.
David Palmer, president and chief executive officer of Diamond Resorts International said,
"We are pleased to have completed this acquisition. We welcome Club Intrawest members to the Diamond Resorts family and are committed to providing them with the best vacation experiences possible.We are confident that this acquisition provides significant value to our members and is an effective allocation of capital to generate superior shareholder returns."
Club Intrawest is a North American mountain resort and adventure company, consisting of nine resorts across the U.S., Canada, and Mexico with more than 22,000 members. Trevor Bruno, president of Intrawest Resort Club Group, had this to say about the deal,
"With the completion of the acquisition, we are excited to enter a new chapter for Club Intrawest as part of the portfolio of resorts managed by Diamond Resorts. We believe that this transition will enhance our member's vacation experience and add even more value to their membership."
For more information about this acquisition, visit the Diamond Resorts website.