Interval International Awards La Cabana Beach Resort and Casino a Premier Resort Designation
Tuesday, March 8, 2016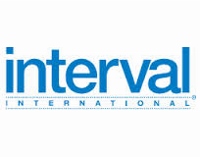 It's been a great handful of award-winning years for La Cabana Beach Resort and Casino. 2015 marked the fifth year in a row that the Aruba resort won the TripAdvisor Certificate of Excellence; in 2014 the resort achieved the highest level of certification by EarthCheck for it's outstanding environmentally friendly practices. And now, La Cabana Beach Resort and Casino has been presented with the Interval International Premier Resort designation for 2016, an annual award recognizing resorts who offer outstanding vacation experiences with state-of-the-art conveniences and modern features and appointments.
"Interval has been privileged to serve as the exclusive exchange provider for La Cabana throughout its 25-year history," said Neil Kolton, Interval's director of resort sales and service for the Caribbean and Florida. "We commend the efforts of the board of directors, management, and staff, which have earned the property one of the shared ownership industry's most respected quality designations."
La Cabana sits on 10-acres and overlooks the pristine Eagle Beach, appointed one of the top 10 beaches in the Caribbean by Travel Channel. With their current multi-million dollar redevelopment finishing up, the resort will see renovations to all 449 guests rooms, the building exteriors, common areas, and amenities. La Cabana is also currently adding the 8,500 square-foot Glitz Casino and the full-service Citro Spa.
La Cabana, however, hasn't gotten rid of some of the classic perks that have served as guests favorites for over two decades. The variety of quality on-site amenities include authentic Spanish tapas at Las Ramblas, casual dining at Islander Grill, boutiques in the Arcade, health club, sauna, swimming pools, racquetball, and squash. The resort is also close to several unique attractions and premium activities, including the Bubali Bird Sanctuary, Butterfly Farm, California Lighthouse, Alto Vista Chapel, horseback riding, and a variety of water sports.
"We are very proud to receive this award acknowledging our team's hard work and dedication," said Joe Najjar, general manager of La Cabana Beach Resort and Casino. "As we celebrate this milestone anniversary, we are even more committed to exceeding the expectations of our owners and guests at every level of their vacation experience."
For more information on La Cabana Beach Resort and Casino, visit their website.