Diamond Resorts Raises $503,000 for Children's Hospital
Tuesday, April 5, 2016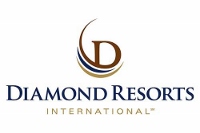 Diamond Resorts recently hosted their annual Champion's Gala and auction at Mystic Dunes Resort & Golf Club in Celebration in January. This event raised $503,000 for Florida Hospital for Children and the check was presented to the hospital yesterday by Diamond Resorts International®.
This annual event is a nationally televised 54-hole celebrity golf tournament. Besides the incredible entertainment on the course, this week-long vacation experience offers activities for every age, fun family excursions, dinner parties, and concerts. This has become a very popular event and tournament that has raised more than $1.7 million for the Florida Hospital for Children over the past three years.
"Year after year, Diamond Resorts International® exceeds our expectations and continues to provide tremendous support through proceeds raised at their Champion's Gala and auction at the invitational," said Senior Executive Officer, Florida Hospital for Children, Marla Silliman. "We are honored to accept this generous donation as it will further our commitment to saving children's lives and improving their health."
Executive Vice President, Chief Sales and Marketing Officer at Diamond Resorts International®, Michael Flaskey also commented that this is a great event for them to showcase what Diamond does best—delivering unforgettable vacation experience while using the opportunity to give back to the local community.
To learn more about Diamond Resorts International®, this event, and their resorts, visit their website.