Velas Resorts Plans New Property in Los Cabos
Thursday, May 5, 2016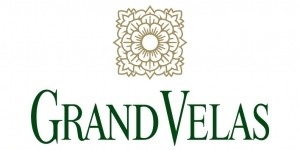 Mexico-based hospitality chain Velas Resorts recently announced the addition of an all-new resort in Los Cabos, due to open in November 2016. The fifth property in the Velas brand, the new Grand Velas Los Cabos, will reportedly cost $150 million to complete, and will provide more than 300 ocean view luxury suites between Cabo San Lucas and San Jose del Cabo. The award-winning resort chain's newest venture comes just in time for the peak winter season in Los Cabos, giving timeshare owners ample opportunity to explore the new facility.
The suites at the Grand Velas Los Cabos spare no expense. Ranging in size from 1,180 to 3,412 square feet, the spacious accommodations will come complete with kitchens, living areas, balconies, Jacuzzi tubs, and more. The resort comes with amenities like butler services, fitness centers with personal trainers, three swimming pools, and separate kids' and teens' coordinated activities.
Another huge draw to the new Los Cabos property will be the food. Four gourmet restaurants with menus ranging from authentic Mexican to Italian-inspired cuisine will be on-site for guests to enjoy. Three bars will also be on-site both by the pool and beach, and a nightclub with a resident DJ will allow nightowls to dance the night away.
Finally, the most remarkable thing about the Grand Velas Los Cabos is the immense amount of space and flexibility. The resort will also include a convention center that can hold up to 1,700 attendees. This makes the resort perfect for large events and gatherings, something that other Los Cabos resorts tend to lack. Additionally, the nearly 20,000 square foot health spa features 20 treatment rooms with water views. The hydrotherapy facilities will include dry spas, cold plunge pools, whirlpools, and steam rooms. Guests can also visit the on-site beauty salon and rooftop garden.
The newest addition to the Grand Velas Resorts family seems to be a home-run. With sprawling luxury experiences and an incredibly eco-friendly construction and sustainability effort, the Grand Velas Los Cabos appears to be a welcoming nod toward the future of vacation ownership resorts. Learn more about the new resort by visiting the Grand Velas website.