Grand Velas Los Cabos Announces New Spa Concept
Thursday, October 20, 2016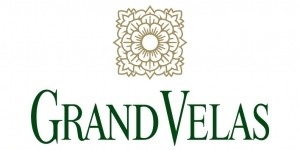 Grand Velas Los Cabos recently announced and introduced their new "Spa Atelier" concept in conjunction with the hotel's new spa. The concept's launch will coincide with the hotel's opening at the end of 2016.
The "Spa Atelier" is a concept which manifests itself in a series of specially designed educational workshops for guests to participate. The custom-made workshops are inspired by local Mexican culture, and based on the principles of ancient Ayurvedic medicine, each program is designed to treat a variety of ailments and needs. Depending on their desired treatment, guests have the option to choose from courses on skincare, nutrition, aromatherapy, and water and tea rituals.
Here are some of the available "Spa Atelier" workshops:
The Tea Party: Guests will use both tisanas and whole leaf teas to learn how combinations of tea and natural ingredients can be beneficial for the body.
Healthy Kids Aromatherapy: Guests will create child-friendly essences can be combined and used for a variety of purposes, such as helping children relax at bedtime, and other functions used to help children during their day-to-day life.
Couples Workshop: Two couples workshops are available in "Spa Atelier". One boosts a couple's' existing connection and the other will attempt to potentiate the couples' love for each other.
Custom Dosha Exfoliation: Guests will create custom exfoliations depending on their Dosha. The Dosha is a central concept in Ayurvedic medicine where health exists in the balance of three energies: Vata (space and air), Pitta (fire and water), and Kapha (earth and water).
The workshops last from 50-80 minutes. Some of them will be offered as part of the cost of the room, while others will cost extra. Rates at the hotel start at $750 per person per night in double occupancy.
Find out more about Grand Velas Los Cabos by visiting their website.