Interval International Signs Exclusive, Long-Term Affiliation Agreement with Las Olas Ocean Resort
Tuesday, October 25, 2016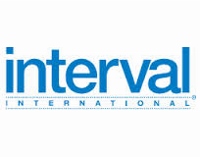 Interval International recently announced their affiliation of the fractional residences at Las Olas Ocean Resort in Fort Lauderdale, Florida. Bringing on this resort as one of their affiliated properties will give owners a new and sophisticated variety of vacationing options.
"Our affiliation with Interval allows us to enhance our offering with valuable perks and benefits that will appeal to our upscale clientele," said Ray Parello, a partner with Seabreeze Development. "We look forward to working with Interval to provide our owners with opportunities to explore new destinations and unique leisure experiences around the world."
Las Olas Ocean Resort offers 136 rooms with water views along the Atlantic Ocean. Downtown Fort Lauderdale is steps away and features boutique shops, art galleries, and world-class dining options. Luxurious amenities at this resort will include a VIP Lounge, private Ocean Club facility, pool with a bar, meeting room, fitness center, concierge, automated parking system, on-site restaurants and cafes, and 24-hour reception desk.
Owners who purchase at Las Olas Ocean Resort will automatically be enrolled as members of Interval International and also become Interval Gold® members, giving them a multitude of flexible exchange options and upgraded benefits and services.
Find out more about Interval International and their other affiliated resort properties on their website.