Diamond Resorts International Celebrates Veterans Day with Surprise Vacation Giveaway to Military Families
Wednesday, November 16, 2016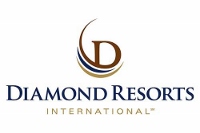 During the Veterans Day show of THE REAL, the hosts announced that Diamond Resorts International was going to giving away vacations to the entire audience (composed of military families) in honor of their sacrifice and service.
The audience erupted in cheers and applause when they found out they were given a 4-day, 3-night getaway at participating Diamond Resorts properties in Cabo, Lake Tahoe, Sedona, Palm Springs, and Las Vegas. It was a very unexpected and exciting surprise for these families who truly deserve it.
"Bringing families together on vacation is a wonderful way to reconnect," said David Palmer, President and CEO, Diamond Resorts International®. "And everyone here at Diamond Resorts believes in the power and value of vacations to create life-long memories and nurture our humanity. They are essential to well-being. That is the power of vacations, and sharing it with your family at one of our resorts is a great way to create some priceless memories."
The daytime television talk show, THE REAL, features a panel of entertainment personalities that discuss current events, contemporary issues, pop culture, family, and other trending topics. This giveaway occurred during their popular 'Vacay Girl Hey' segment of the program.
Find out more about Diamond Resorts on their official website.