Diamond Resorts International Announces Matthew Avril as CEO
Tuesday, November 29, 2016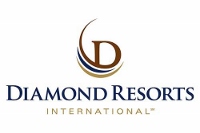 Diamond Resorts International announced that Matthew Avril will adopt the role of Chief Executive Officer for the powerhouse vacation ownership brand effective January 1, 2017. Avril will also join the Board of Directors of Diamond Resorts' parent company.
Avril has accumulated over 30 years of experience in executive leadership roles, primarily in the hospitality and vacation ownership industries. Since 1989, Avril has held senior positions within Starwood Hotels and Resorts Worldwide, Inc. and at Starwood Vacation Ownership. He served as President of Starwood's Global Hotel Group, where he led worldwide operations for Starwood's nine hotel brands at over 1,200 properties in more than 100 countries with approximately 150,000 employees.
In over 20 years, Avril has held various positions at Starwood Vacation Ownership, which has since been renamed Vistana Signature Experiences, including Chief Financial Officer and President/Managing Director of Operations. His recent position, which ran from February 2015 to November 2015, was as Chief Executive Officer-Elect of Starwood Vacation Ownership. He led the company through the processes of the business's planned public company spin off, which he successfully sold to Interval Leisure Group, Inc.
"I am very excited for the opportunity to join Diamond Resorts. With over 500,000 member and owner families, Diamond Resorts has had tremendous growth both organically and through strategic M&A opportunities—and it is clear there are significant opportunities to continue both," said Matt Avril, Appointed CEO, Diamond Resorts International®. "I look forward to the road ahead as we continue to enhance our guest experience and focus on strategic goals and initiatives across the business."
Additionally, David Palmer will be retiring as President and CEO of the company effective December 31, 2016. Palmer will adopt an advisory role to the company over the next two years.
"I have known Matt for years and am very pleased that he has accepted this role," stated David Palmer, President and CEO, Diamond Resorts International®. "I have complete confidence in him and have no doubt that with his background and undeniable track record, he is well equipped to lead the global team to new heights."
Executive Vice President and Chief Sales and Marketing Officer Michael Flaskey will take over the role of Chief Operating Officer for Diamond Resorts.
For more information on Diamond Resorts, visit their official website.