Diamond Resorts Raises $570,000 in Charity for Florida Hospital for Children
Friday, March 3, 2017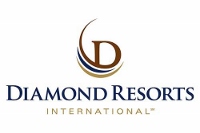 Diamond Resorts International, a worldwide leader in vacation ownership services, recently raised more than $500,000 for the Florida Hospital for Children. The money was raised through a golf invitational organized by Diamond Resorts at Mystic Dunes Resort & Golf Club in Celebration, Florida. The annual event has donated more than $2 million for the hospital over the past four years.
Held between January 12th and 15th, the Diamond Resorts Invitational featured celebrity and pro golfers competing in a televised tournament to raise money for the Florida Hospital for Children. More than 27 PGA Tour Champions took to the course, as well as four LPGA pros and 48 celebrities and athletes of other sports. Diamond Resorts amped up the invitational this year, putting on a multi-faceted event that also consisted of activities for guests of all ages, dinner parties, silent auctions, and even musical performances from country music stars like Jana Kramer and Jake Owen.
COO of Diamond Resorts International, Michael Flaskey, said of the invitational:
"The Diamond Resorts Invitational is a unique platform that allows us to leverage our ability to deliver hospitality on a large scale, while also giving back to our local community. We have seen all the ways that our donations have made a significant impact on the lives of the children and families at Florida Hospital for Children over the years, and we are grateful for the opportunity to be a contributor to the hospital's vital lifesaving mission."
The Florida Hospital for Children is one of the most trailblazing children's hospitals in the nation, offering innovative care for children of all ages. The hospital boasts a team of recognized doctors and nurses, as well as a pediatric heart center, a Level II neonatal intensive care unit, and the Children's Center for Cancer and Blood Disorders. Its mission to provide the best possible health care for children is echoed by Diamond Resorts International's commitment to the cause and advancement of the hospital.
Marla Silliman, the senior executive officer for the Florida Hospital for Children, highlighted the importance and generosity of the donation:
"Year after year, Diamond Resorts International® exceeds our expectations and continues to provide tremendous support through proceeds raised at their live and silent auctions at the Diamond Resorts Invitational. We are honored to accept this generous donation as it will further our commitment to saving children's lives and improving their health."
To learn more about Diamond Resorts International, their charity invitational, or the Florida Hospital for Children, read the official press release.