Diamond Resorts Applauds Ka'anapali Beach Club for Charity Walk
Friday, May 26, 2017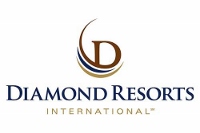 Diamond Resorts International® is applauding and recognizing the staff members at Ka'anapali Beach Club for their hard work raising $10,378 at their annual Visitor Industry Charity Walk on Maui at the War Memorial Soccer Field. This is the resort's 38th year hosting this benefit.
The money raised at this Charity Walk will go to benefit several local charities such as Maui Food Bank, Maui Youth and Family Services, and Special Olympics Maui.
"We are proud of our team members for demonstrating considerable initiative and for so freely giving of their time to support the local community," said Mike Flaskey, Chief Executive Officer Diamond Resorts International®. "All of us at Diamond Resorts would like to congratulate Ka'anapali Beach Club for surpassing their fundraising goals by holding creative fundraising events such as making and selling bento boxes and linens."
The Ka'anapali Beach Club team raised money for the event and participated in the 3.1 mile walk. They also showed through actions how Diamond Resorts is deeply committed to hospitality by hosting members of the community at the booth they managed. A team arrived first thing in the morning to serve up breakfast for all participants. The Ka'anapali Beach Club staff also purchased and donated slippers to a local organization for those who can't afford shoes.
This event is sponsored by Hawai'i Lodging & Tourism Association, a group that has raised over $30 million since its beginnings in 1978, all of it benefiting local organizations all across the island.
To learn more about this annual Charity Walk, visit the official website.