Diamond Resorts International Launches New European Vacation Experiences
Thursday, June 15, 2017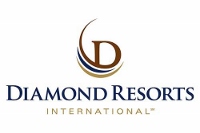 Diamond Resorts International, a worldwide leader in the vacation ownership space, has recently launched a new program at many of its European resorts. Dubbed Diamond Experiences Plus, guests and owners at select resorts around Europe will now have access to exciting family-friendly events and activities to help give them a more immersive and entertaining vacation.
Experiences at the participating Diamond resorts can range from all-day tours to brief encounters. Timeshare owners will find access to experiences like sailing on luxury yachts, winery and brewery tours, morning yoga sessions, and so much more.
CEO of Diamond Resorts International, Michael Flaskey, spoke to the program's importance in providing advanced vacation experiences:
"We are excited to offer this new program to our members, owners and guests vacationing in Europe. The Diamond Experiences Plus program is just another example of how we at Diamond Resorts go above and beyond to deliver unforgettable vacations. We strive every day to provide the perfect experiences and settings for priceless memories, and are always looking for new ways to help our members, owners and guests Stay Vacationed.®"
Diamond Resorts participating in the Experiences Plus program include:
Alpine Club – Schladming, Austria
Broome Park Golf and Country Club – Canterbury, UK
Cala Blanca – Gran Canaria, Spain
Club de Carmen – Lanzarote, Spain
Cromer Country Club – Norfolk, UK
East Clare Golf Village – Bodyke, Ireland
Jardines del Sol – Lanzarote, Spain
Kenmore Club – Perthshire, UK
Le Club Mougins – Mougins, France
Le Manoir des Deux Amants – Connolles, France
Los Amigos Beach Club – Malaga, Spain
Palazzo Catalani – Soriano Nel Cimino, Italy
Pine Lake Resort – Carnforth, UK
Royal Oasis Club at Pueblo Quinta – Malaga, Spain
Royal Regency – Vincennes, France
Royal Sunset Beach Club – Santa Cruz de Tenerife, Spain
Sahara Sunset – Malaga, Spain
Santa Barbara Golf and Ocean Club – Santa Cruz de Tenerife, Spain
Sunset Bay Club – Santa Cruz de Tenerife, Spain
Sunset Harbour Club – Santa Cruz de Tenerife, Spain
Sunset View Club – Santa Cruz de Tenerife, Spain
Thurnham Hall – Lancaster, UK
Vilar do Golf – Almancil, Portugal
White Sands Beach Club – Es Mercadal, Spain
Woodford Bridge Country Club – Holsworthy, UK
Wychnor Park Country Club – Burton-on-Trent, UK
For more information about Diamond Experiences Plus or the participating Diamond Resorts, read the full press release.