Diamond Resorts International Assessing Damages After Hurricane Irma
Thursday, September 14, 2017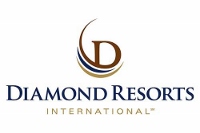 Hurricane Irma recently had a significant impact on the Diamond Resorts properties in St. Maarten and in Florida. As the storm has now passed, Diamond Resorts International has begun to take a closer look at the damage that occurred. Luckily, all members, owners, and guests were accounted for right after the storm in both areas and Diamond Resorts continues to reach out to affected team members and their families.
On Wednesday, September 6th, Hurricane Irma landed as a Category 5 hurricane in St. Maarten. The result was catastrophic widespread damage to the island. Diamond Resorts International features two resorts on the island, Royal Palm Beach and Flamingo Beach Resort. Both suffered damage as a result of the storm. While the full damage has not been assessed, Diamond Resorts has canceled all reservations at these properties through the month of November.
Diamond Resorts team members have actively been working with military and government authorities to ensure their guests are evacuated safely off the island. Safety has been their top priority for all involved.
Additionally, Diamond Resorts had efficiently prepared for the storm very far in advance in both St. Maarten and Florida. Initial assessments show that the Florida are reasons only suffered minor damage in the Orlando and Naples Bay areas. There was some water intrusion and wind damage to Daytona Beach Regency and The Cove on Ormond Beach, but the full extent is not yet known. Professional assessments should be completed in the next couple of days.
For more information about Diamond Resorts and updates on the damage caused by Hurricane Irma, visit their official website.