Diamond Resorts Acquires The Modern Honolulu
Monday, April 23, 2018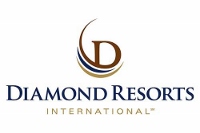 Diamonds Resorts has announced their recent acquisition of The Modern Honolulu. This boutique hotel is located in beautiful Hawaii and is now the first Diamond Resort managed property on the island of Oahu.
The Modern Honolulu has received a Four-Star rating by Forbes Travel and is known for their modern Hawaiian vibe with gorgeous ocean and marina views. The hotel also offers on-site dining, two swimming pools, a full-service spa, and direct access to Waikiki Beach. Guests can also enjoy the proximity to shopping and dining on Kalakaua Avenue and Ala Moana Center.
Diamond Resorts looks forward to enhancing The Modern Honolulu with features like adding a world-class sales center and helping to re-launch of the property's on-site restaurant. Diamond Resorts will also be setting up a plan to convert guest rooms into large suites for a better vacation ownership experience.
"We are thrilled to add The Modern Honolulu to Diamond's growing portfolio of resorts," said Michael Flaskey, Chief Executive Officer of Diamond Resorts. "The Modern Honolulu exemplifies our company ethos of providing experiential vacations and flexible product use options. In addition to superior room quality, amenities and service, our members and guests can look forward to unique resort experiences through our Events of a Lifetime® and Diamond Live concert series platforms."
To learn more about Diamonds Resorts, visit their website.