Wyndham Worldwide Becomes Wyndham Destinations
Monday, June 4, 2018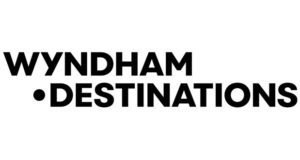 Wyndham Worldwide Corporation has finished the spin-off of Wyndham Hotel & Resorts to become Wyndham Destinations. The world's largest vacation ownership and exchange company, Wyndham Destinations now trades on the New York Stock Exchange under "WYND."
Wyndham Destinations features properties in 110 countries across over 220 vacation ownership resorts and 4,300 affiliated exchange properties.
President and Chief Executive Officer, Michael D. Brown, commented:
"Every year 3.5 million families entrust us with their vacation dreams. Through our unique brands, flexible ways to explore, and more destinations than anyone else, we make it easy to experience and enjoy the most amazing vacations around the globe. Our associates have a pioneering 'test and invest' culture that keeps us at the forefront of change which will fuel our growth and innovation."
Common stockholders of Wyndham Worldwide received one share of Wyndham Hotels & Resorts, Inc. common stock for each share of Wyndham Worldwide common stock held by such stockholder on May 18, 2018, the record date for the distribution.
Wyndham Destinations shows travelers and owners that the world is truly their destination. With the freedom and power to choose, Wyndham Destinations offers unlimited possibilities for each and every vacation.
Wyndham Destinations executives will celebrate the new company by ringing the opening bell at the New York Stock Exchange on June 5, 2018 at 9:30 AM ET. Learn more about Wyndham Destinations, their vacation brands, and the full portfolio by visiting their website.