Interval International Affiliates with the Absolute World Group
Monday, July 2, 2018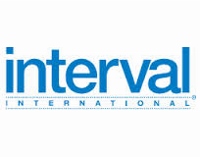 Leading external exchange company, Interval International, has just entered into a multi-year master affiliation agreement with the Absolute World Group. They are the founding company behind the well-known Absolute Vacation Club. This contract extends their partnership that was first established back in 2004, featuring four existing club properties as well as any future developed or acquired resorts during the term of the agreement.
"The Absolute World Group firmly established itself in Asia many years ago and has grown to be a respected developer of boutique properties in very desirable Asian destinations," said Joe Hickman, Interval's vice president and executive director of resort sales and service for Asia Pacific. "It has been exciting to see Absolute's resort footprint grow in the region and we are pleased the third phase of their flagship resort, Absolute Twin Sands Resort & Spa, will be opening soon."
Chairman and CEO of Absolute World Group, Bryan Lunt, also spoke on his excitement to continue their partnership with Interval International. Lunt commented that both companies are dedicated to exceeding member expectations and their partnership works to fulfill their promise to all guests.
Absolute Twin Sands Resorts & Spa is located on Thailand's Phuket Island, minutes from Paton. The resort boasts luxury units with contemporary designs, ocean views, and state-of-the-art appliances. Amenities on-site include the Blue Mango REstaurant, multi-level infinity pools, wellness spa and yoga, saunas, and more.
Located on the quiet fishing village of Thong Krut is The Beach Samui. Open-plan and penthouse suites offer high-end bedding, furnishings, and appliances. Guests can also take in stunning ocean views from private terraces.
Absolute South Beach is located on the beautiful Pratumnak Hill in Thailand. Modern units offer LCD TVs and full kitchens. On-site, there's a rooftop infinity pool with gorgeous sea views, private guest lounge, and 24-hour concierge service.
In the heart of Beijing at Jin Qiao is the Absolute Private Residence Club. One-, two-, and three-bedroom units are available and amenities including restaurants, a fitness center, and live entertainment.
New members that buy at Absolute Vacation Club will enjoy the benefit of being automatically enrolled as a member of Interval International while also getting Interval Gold status. This higher tier level of membership allows you to take advantage of Interval's exchange benefits while also having access to a wide range of travel discounts, cruise vacations, ShortStay Exchange, VIP Concierge for 24/7 assistance, and much more.
Learn more about Interval International and their member opportunities by visiting their website.