Wyndham Destinations Breaks Ground for New Office in Clark, Philippines
Wednesday, July 25, 2018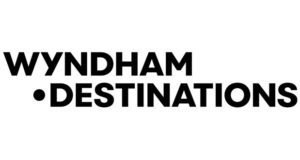 Wyndham Destinations' leaders broke ground on their newest office building for their Asia Pacific division on July 14th in Philexcel Business Park in Clark, Philippines. Construction is scheduled to begin in the next few weeks and has an expected completion of early 2019.
Wyndham Destinations is a timeshare and hospitality leader with more than 4,000 resorts in 100 countries with over 25,000 employees. The company is divided into three services: Wyndham Vacation Clubs, RCI Exchanges, and Wyndham Vacation Rentals. Its Asia Pacific division falls under Wyndham Vacation Clubs and helps manage, develop, and market timeshare interests across a network of club resorts in the region as well as two vacation clubs.
Wyndham Vacation Clubs' Chief Financial Officer Liam Crawley and Wyndham Philippines' Director of Operations Jerry Estrada attended and participated in the ground-breaking ceremony.
Crawley was excited to talk about this new venture for the company:
"As our resort portfolios and memberships in our WorldMark South Pacific Club, and CLUB WYNDHAM® ASIA vacation clubs continue to grow across the Asia Pacific region, we are strategically positioning teams in key business hubs to support this growth. Clark is an ideal location to grow our offshore team thanks to its talent pool of skilled multilingual professionals, uncongested roads, well-connected offices to public transport terminals and a growing business landscape. We intend to double our staff strength by the end of 2018 and further expand our corporate services in 2019."
Since creating their offshore team in the Philippines in August of 2017, the company has expanded to over 140 employees who offer customer support, IT and technical assistance, communications and creative services, fiance, sales, marketing, revenue, human resources, and customer experience. These services have become essential to aiding the company's regional headquarters in Singapore, Shanghai, and Gold Coast, Australia.
The office will be a quick drive from Clark International Airport and is located within the Clark Freeport Zone area. The building will include accommodation training areas, meeting rooms, a cafeteria, and two levels of basement parking. It will be able to hold more than 600 employees, giving the Wyndham timeshare brand plenty of room to grow.
To learn more about this new business expansion, Wyndham timeshares, or other news similar, please visit their official website.