Wyndham Destinations Expands Its Long List of Timeshare Locations
Tuesday, August 7, 2018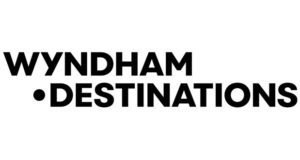 Wyndham Destinations continues to expand into some of the most sought-after vacation cities in the world. Recently, the hospitality mongul has opened two new WorldMark resorts in St. George, Utah and South Myrtle Beach, South Carolina and have announced expected completion dates for their newest duel-brand urban resort experience in Portland, Oregon and Margaritaville Vacation Club in Nashville, Tennessee.
WorldMark by Wyndham, Club Wyndham, and Margaritaville Vacation Club members will find new timeshare options opening up to them over the next year with Wyndham Destinations newest locations. With the goal to drive owner growth, their diverse locations and brand variety will open up a world of possibilities to those who currently own or are interested in owning at these timeshare resorts.
Portland, Oregon
With over 8.6 million visitors in 2017, recognition as a top vacation destination, and a WorldMark owners survey requesting this city, Portland, Oregon was a no-brainer for Wyndham Destinations. This resort will feature 75 studio, one-, and two-bedroom suites for both WorldMark by Wyndham and Club Wyndham owners and guests. The property will overlook the WIllamette River and is located downtown next to the Old Town Chinatown neighborhoods. Its expected completion is in the first half of 2019 when the company plans on hiring around 100 new employees.
Wyndham Destinations President and CEO Michael D. Brown stated:
"The Portland development exemplifies the strategy to utilize our established brands to grow our business in new and existing markets. This will be an exciting location for us, adding to our stellar urban portfolio. Resorts like this provide desirable destinations for our owners, while also helping facilitate lead generation and new-owner sales. The breadth of our brand portfolio allows us to access the best development options in the best markets and enables us to put our owners and members on great vacations. We appreciate the support of the City of Portland and look forward to becoming a member of that vibrant community."
South Myrtle Beach, South Carolina and St. George, Utah
Recently added to Wyndham's list of resorts are two of their newest locations that opened in 2018: WorldMark Myrtle Beach—Plantation Resort and WorldMark Estancia. These properties are the first of the brand in both St. George and South Carolina.
Brown was happy to also discuss this expansion:
"WorldMark by Wyndham has great drive-to offerings, with a heavy west coast presence, and a growing east coast offering, now including Myrtle Beach, which we were able to add to our WorldMark brand in 2018. These locations will help facilitate lead generation and owner sales with multiple brands helping accelerate sales growth, while opening opportunities for fantastic coastal vacations perfectly situated centrally on the east coast."
Nashville, Tennessee
By late 2019, Margaritaville Vacation Club owners can spend their vacations at the Margaritaville Nashville Hotel. This location will allow music lovers to appreciate America's Music City and enjoy all that it has to offer.
To learn more about these resorts, Wyndham Destinations, WorldMark by Wyndham, Club Wyndham, or Margaritaville Vacation Club, please visit their official website.