Diamond Resorts Bringing Timeshares to St. Louis Tower
Tuesday, October 23, 2018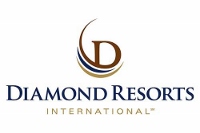 Las Vegas-based vacation ownership company, Diamond Resorts, is investing in the city of St. Louis by bringing timeshare units to the city. They will be buying a portion of the City Place Hotel next to the famed Gateway Arch to convert into high-end apartments, hotel rooms, and timeshare accommodations.
Diamond Resorts will be purchasing six floors of the 29-story building from Florida-based Inner Circle Investments. This purchase will make the tower one of the brand's "flagship urban destinations" once the remodel has been completed, which is expected to be sometime in 2020.
Chief Executive Officer of Diamond Resorts, Michael Flaskey, commented:
"St. Louis is a new market for the industry and we are proud that Diamond Resorts will be the only company offering vacation ownership accommodations for the millions of families who explore St. Louis each year."
This hotel tower first opened in the mid 1960's as part of the three-tower Mansion House apartment complex. It was converted into a Holiday Inn in 1974 and then at Radisson property in 1998. The southernmost tower was turned into a Crowne Plaza hotel in 2006.
The tower was sold in 2015 and operated under the independent City Place brand, while maintaining the 440-hotel room count.
Find out more about Diamond Resorts and their other timeshare resort properties on their website.