Interval International Announces New Affiliation with Green 9 Same Spa & Beach Resort
Thursday, December 20, 2018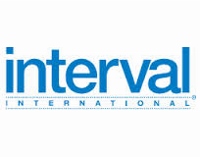 Renowned external timeshare exchange company, Interval International, has recently announced its new affiliation with Green 9 Same Spa & Beach Resort in Esmeraldas on the Pacific Coast of Ecuador. The property lives within Club Casablanca, a private residential community just a short distance from popular Same Beach.
Interval International's Executive Vice President of Business Development Marcus Agostini stated:
"The addition of this property offers our members a new beach destination, the top-ranked vacation experience for future travel cited by members in our latest profile. We're very pleased to be working with the management team at Green 9 and to introduce the array of benefits that its owners will now enjoy."
Green 9 guests will find full kitchens, private balconies, living areas, dining areas, free WiFi, and other features in their one-, two-, and three-bedroom units. The property includes an expansive outdoor swimming pool, mini market, marina access, a tennis court, natural trails, and a restaurant that serves the finest local cuisine. Along with the marina access, there are several water sports available through the resort, as well.
Susana Guerrero, Green 9 Same Spa & Beach Resort General Manager, was excited to add:
"After being in the industry for more than 20 years, our team remains committed to offering members the best vacations possible. As part of that promise, we chose to transition our members to Interval to ensure that they receive the outstanding service for which the company is known."
Loved for its attractions and outdoor activities, Esmeraldas is a lively province in Ecuador and a fine addition to the long list of Interval International resort affiliations. Green 9 Same Spa visitors often find themselves exploring the lush, tropical landscape of the Cayapas-Mataje Ecological Reserve and seeking thrills at the popular El Surillal water park in nearby Atacames.
To learn more about Green 9 and their property, please visit their official website. For additional information on Interval International and its over 3,200 affiliated resorts around the world, please visit intervalworld.com.