Forbes Names Wyndham Destinations on Best Employers for Diversity List
Thursday, January 17, 2019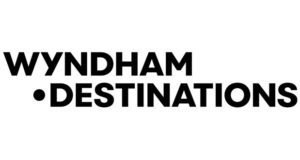 In its first year as an independent company, Wyndham Destinations is listed in Forbes Magazine's Best Employers for Diversity list. The vacation ownership mongul joins a list of other prestigious Top 500 companies for this impressive recognition.
Forbes has just released its second annual America's Best Employers for Diversity Top 500 list in partnership with Statista. The list is made up of employers of all industries that were qualified based on a number of factors including thousands of employee surveys, current employee policies, and executive suite and board diversity.
Wyndham Destinations Chief Human Resource Officer Kimberly Marshall stated:
"As the world's largest vacation ownership and exchange company, Wyndham Destinations serves four million members and owner families every year by providing great vacations to customers around the world. We recognize that diversity of thought, culture and expertise positively fuels the guest experiences we deliver and strengthens the collaborative operation of our workforce. We cultivate an inclusive and diverse environment enabling our global team of more than 25,000 associates to realize their full potential."
Some distinct characteristics of Wyndham Destinations' Inclusion and Diversity Strategy are:
An employee recruitment program designed to bring in talented employees with different perspectives which include people of color, women, people with disabilities, veterans, mature job seekers, and candidates of other various backgrounds.
Diversity and Inclusion principles within their comprehensive training and development curriculum for the entire company.
Associate Business Groups created for employees of various cultures and experiences to participate in networking, business expansion, personal development, and connecting with other employees.
Global supplier diversity programs focused on bringing in minority vendors and suppliers to the Wyndham network.
Wyndham's efforts in diversity and improving communities in different ways has earned the company other amazing recognitions including Forbes' Best Employers for New Grads, Human Rights Campaign Equality index, Ethisphere Institute's World's Most Ethical Companies, and Newsweek's 100 Greenest Companies.
To learn more about the company, Wyndham timeshares, or their employment opportunities, please visit their official website.