Interval International and Resort Partners Give Back to Caribbean Region
Tuesday, February 5, 2019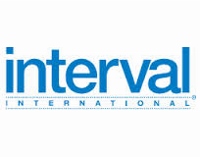 One of the leaders in the external exchange industry, Interval International, and other participating resort partners, have donated $15,000 to the Caribbean Hotel & Tourism Association Education Foundation (CHTAEF). This donation was made during the annual Caribbean Travel Marketplace conference in Jamaica.
CHTAEF chairman, Karolin Troubetzkoy, spoke on how thankful the foundation is for this sizeable donation:
"The foundation is truly grateful for the tremendous support that we have received from Interval and its resort partners, who have played an integral role in funding higher education for Caribbean nationals for nearly 15 years. With the launch of our new certification program, a portion of the donated funds will be allocated to underwrite training and professional development workshops for hospitality employees."
Neil Kolton, the director of business development for the Caribbean and Southeast US for Interval International and board member of CHTAEF, also commented:
"We are proud to collaborate with our resort clients to support education, which is critical to the growth of the industry that employs millions and positively impacts economies in the region. The in-market seminars help attendees advance their careers and make a positive impact in the local community."
Nearly thirty member resorts participated in this year's initiative to support CHTAEF including properties in Aruba, Bahamas, Barbados, Bermuda, Cayman Islands, Puerto Rico, St. John, St. Maarten, and other Caribbean destinations.
CHTAEF was established in 1986 as a nonprofit, tax-exempt organization. They make scholarships and special assistance programs available for the education of Caribbean hotel industry personnel and students that are interested in pursuing careers in tourism. They also provide people throughout the Caribbean region with an awareness of the industry's many available career opportunities.
Interval International provides a membership program for vacationers to exchange and travel the world through their affiliated resort properties. Their current network features nearly 3,200 resorts across 80 nations. Learn more about their services on their website.