Interval International and CLC World's Global Multi-Year Agreement is Extended
Wednesday, February 20, 2019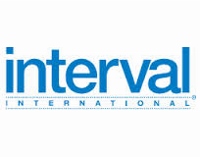 Leading external timeshare exchange company Interval International has just announced its extended affiliation agreement with Club La Costa World's (CLC World) brand, CLC resort Developments Limited. The agreement includes CLC World's timeshares in some of the most sought-after destinations in Europe and the US, as well as future properties that are acquired, developed, or begin operation during their contract.
CLC World Chairman and Found Roy Peires stated:
"Our mission is to deliver memorable holiday experiences, with service standards that consistently exceed customer expectations. Interval provides the high-quality, flexible exchange and travel opportunities that meet our demanding standards, and we are very pleased to extend our relationship."
President and CEO of Interval International Jeanette Marbert added:
"We look forward to continuing to work with Roy and his team, who are focused on providing owners and guests with all the amenities and services that make the CLC Experience so special. We share their commitment to creating new and exciting products that heighten the vacation experience for our members."
CLC World is a top European provider of mixed-use holiday products known for its unparalleled accommodations in a variety of destinations. These properties have stylish interiors, a number of first-class amenities, and much more. The company's progressive style of vacationing can be seen in their latest offering, the CLC Gemini, their newest catamaran in the Club La Costa Yacht Club that travels through the British Virgin Islands.
As part of this agreement, new CLC World members will be enrolled as individual members of Interval International, where they will receive one year of access to II related benefits and exchange opportunities. Fractional timeshare owners and members of the new British Virgin Islands' yacht program will have the option to join Interval Platinum, which provides an even larger variety of flexible II exchange benefits, services, discounts, and more.
To learn more about Interval International, please visit intervalworld.com and to learn more about CLC World, please visit their official website.