Wyndham Destinations Set for Growth with Planned Utah Resort and Arizona Expansion
Thursday, February 21, 2019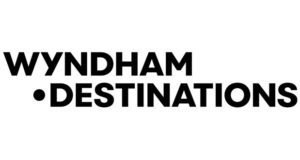 The world's largest vacation ownership and vacation exchange company, Wyndham Destinations, has just announced their new development of a timeshare resort in Moab, Utah. Wyndham Destinations also announced that they are expanding at their existing property in Scottsdale, Arizona and adding new suites.
Both the new timeshare resort and the resort in Scottsdale are under the WorldMark by Wyndham brand. WorldMark boasts over 90 resorts across a wide range of exciting destinations.
The new resort in Moab, Utah is set to be completed in late 2020 and will feature more than 150 condo-style suites with one-, two-, and three-bedroom layouts. Guests will have prime access to two of America's most stunning national parks, Canyonland National Park and Arches National Park. For those looking for added luxury, the Moab property will also have WorldMark Presidential suites with larger layouts and enhanced amenities.
The suites will offer private bedrooms, living and dining areas, fully equipped kitchens, private balconies with desert views, and laundry machines for added convenience. Resort amenities will include an outdoor pool, fitness center, and scheduled activities.
Moab is located along the beautiful red rock landscapes and set on the waters of the Colorado River. Because of this and the proximity to the national parks, Moab has been one of the most-requested destinations among WorldMark owners. This new resort will be the largest development project in Moab history.
Michael D. Brown, president and CEO of Wyndham Destinations commented:
"Our owners love the proximity of WorldMark by Wyndham resorts to national parks throughout the country, so families can explore these incredible landmarks while spending more time together. Moab, Utah, is a spectacular destination for outdoor activities and we can't wait to offer this new destination to our nearly 900,000 owners. We are confident that our ongoing collaboration with Gardiner Properties will further strengthen our presence in this thriving region."
Gardiner Properties, LLC, will be developing this project and Wyndham Destinations will purchase the units at the resort upon completion. They will also manage the sales and marketing of vacation ownership, resort operations, and timeshare homeowners' association management.
This Moab resort will be the sixth Wyndham Destinations property in Utah. They also operate Wyndham Park City in Park City, WorldMark Bear Lake in Garden City, WorldMark Midway in Midway, WorldMark St. George in St. George, and WorldMark Wolf Creek in Eden.
In Scottsdale, Arizona, Wyndham Destinations will be adding 40 new golf course suites to the WorldMark Scottsdale resort. This resort overlooks the par 70, 18-hole championship Scottsdale Silverado Golf Course. The building will provide spacious suites with modern amenities. They are expected to be available to WorldMark owners in late 2019.
As part of the Scottsdale expansion, Wyndham Destinations will offer new Presidential suites with larger one-, two-, and four-bedroom layouts. These accommodations will be ideal for families, with plenty of space and added amenities.
WorldMark Scottsdale features incredible views of Camelback Mountain and the Sonoran Desert, as well as meticulously manicured golf fairways. It is the perfect destinations for a golf vacation, with dozens of courses to choose from. It is also not far outside Old Town Scottsdale, Scottsdale Fashion Square, and the Talking Stick Casino. It is also an ideal location for guests to take day trips to Sedona, Flagstaff, and the Grand Canyon.
Learn more about Wyndham Destinations and their many properties worldwide by visiting their website.