Banyan Tree Cabo Marques Resort is Now Affiliated with Interval International
Friday, March 15, 2019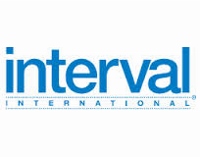 Banyan Tree Cabo Marques Resort, part of the Grupo Mexicano de Desarrollo, is now affiliated with one of the leading external exchange companies, Interval International. Banyan Tree Cabo Marques Resort is located just eight miles from downtown Acapulco and is the latest resort addition to the Grupo Mexicano de Desarrollo luxury resort portfolio.
Executive vice president of global sales and business development at Interval International, Marco Agostini, commented:
"With more than 70 years of experience in infrastructure and real-estate development, Grupo Mexicano de Desarrollo is highly regarded for its commitment to environmentally friendly practices and social responsibility. We are very pleased to see this prestigious company enter the industry with the Banyan Tree hotel brand and take advantage of the numerous opportunities that shared ownership has to offer."
Banyan Tree Cabo Marques Resort features modern, Asian-inspired architecture and decor. The villa accommodations offer open-plan layouts with spacious living and dining rooms, high ceilings, floor-to-ceiling windows, large terraces with private pools and ocean views, and bathrooms with high-end finishes.
On-site at Banyan Tree Cabo Marques Resort, guest will enjoy numerous luxurious amenities such as two outdoor pools, a full-service spa, fitness center, three restaurants, an art gallery, cooking and yoga classes, and 24/7 concierge services. There are plenty of activities to participate in nearby, including boat tours, dining, shopping, nightlife, and deep-sea fishing.
New members that purchase at Banyan Tree Cabo Marques Resort will have the privilege of being enrolled at Interval International individual members, with an automatic upgrade to Interval Gold®. A number of added benefits come with the Interval Gold® membership, such as cruise vacations, ShortStay Exchange® discounts on Getaway vacation rentals, special golf course access, a Hertz Gold Plus Rewards®, membership, discounts on dining and entertainment, and much more. These Interval International members also have the opportunity to upgrade to Interval Platinum® for even more membership perks.
Learn more about the Interval International memberships and their impressive portfolio of affiliated resorts by visiting their official website.