Marriott Vacations Worldwide Introduces New Experiences Through New Relationship with PlacePass
Tuesday, April 16, 2019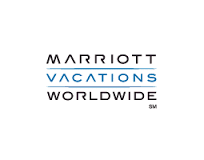 Marriott Vacations Worldwide has announced a new relationship with PlacePass, an online marketplace that provides travelers with various opportunities for tours and activities. This relationship will allow Marriott Vacations Worldwide owners, members, and guests to enjoy these services while on vacation or in their own hometown.
Members and guests of Marriott Vacation Club, Marriott Vacation Club Pulse, Sheraton Vacation Club, Westin Vacation Club and Vistana Signature Experiences will all be able to utilize PlacePass to plan their vacation activities prior to visiting their resort through a link found in the reservation confirmation email.
Through PlacePass, owners, members, and guests of these vacation ownership brands are able to choose from a great selection of fun activities including local outdoor adventures, historical excursions, and entertainment events. These activities and outings are built to enhance the total vacation experience with choices for every type of traveler. PlacePass offers a seamless booking process and 24/7 customer support for a convenient and streamlined experience.
PlacePass contracts with leading tour and activity companies that are chosen based on their value and reputation. The company then partners with various vacation ownership brands to bring these experiences to owners, members, and guests. Tours and activities vary by location and other factors. Often times, transportation, tickets, entry fees, and food and drink are included in tour and activity packages.
Owners, Members, and guests of Marriott Vacations Worldwide can search more than 200,000 experiences on the following branded websites:
Learn more about Marriott Vacations Worldwide on their website.