Marriott Vacation Club Opens Marriott Vacation Club Pulse San Francisco
Wednesday, May 22, 2019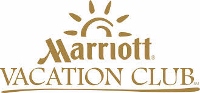 Leading vacation ownership company Marriott Vacation Club (MVC) has just debuted their newest urban property: Marriott Vacation Club Pulse San Francisco where owners and guests can experience what it's like to stay in one of California's most popular cities.
Formerly the Pier 2620 Hotel in the historic Fisherman's Wharf district, Marriott Vacation Club Pulse San Francisco is currently being redesigned and renovated to reflect the history of the area while working in the many state-of-the-art amenities offered at each MVC property. Visitors can expect tasteful San Francisco-themed decor, stellar WiFi, an on-site fitness center, an outdoor courtyard, and a sales gallery for owners.
The resort is within walking distance of PIER 39, the National Maritime Museum, Hyde Street Pier, Ghirardelli Square, Anchorage Square, and a countless number of incredible seafood restaurants and boutiques. Guests will also love the property's proximity to San Francisco's famous cable cars which they can utilize to visit other areas like Chinatown, South of Market, and Nob Hill.
Marriott Vacation Club Pulse is a city-centered brand within MVC focused on vacationers who are looking to visit some of the most popular and bustling destinations in the world. Instead of creating resorts focused on on-site amenities and expansive grounds, these Pulse properties are centrally located in some of the best neighborhoods of each city, which provides guests ample opportunity to immerse themselves in local culture. Other Marriott Vacation Club Pulse properties include Boston, South Beach, Washington DC, New York City, and San Diego. Each of these resorts is conveniently positioned near points of interest, well-known city attractions, expansive dining and shopping options, as well as accessible transportation.
MVC owners are now able to make reservations at the San Francisco location through the Marriott Vacation Club Destinations Exchange Program.
With more questions about Marriott Vacation Club, their Pulse collection, or their newest San Francisco property, please visit their official website.