Australia's Largest Timeshare Club Rebrands to Club Wyndham
Friday, August 16, 2019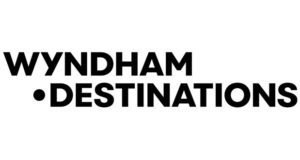 WorldMarkSouth Pacific Club, the largest timeshare club in Australia, has officially rebranded at Club Wyndham South Pacific. With the brand change, there will be a gradual change of resort names across the club collection, starting with Wyndham Kirra Beach, Wyndham Surfers Paradise and Wyndham Sydney Suites.
"With close to 60,000 club members and 51 resort destinations around the world, this new brand not only brings a fresh look and feel to our leading club, it is a better reflection of our modern timeshare offering, said Barry Robinson, President International Operations, Wyndham Vacation Clubs. "We are a global product and this move allows us to identify with the brand equity that Wyndham has around the world."
Robinson also spoke on how Club Wyndham and their branded resort provide the "home away from home" feel that Australian travelers crave. They offer such homey accommodations and a number of on-site amenities that are especially ideal for families.
Club Wyndham offers a fun and flexible way to enjoy timeshare vacations and travel the world. It is not your average vacation ownership, rather it allows you to connect your passion for travel with endless opportunities and destinations. The flexible, points-based system allows you to book vacations at 51 Club Wyndham resorts around the world or exchange at 4,3000 affiliated resorts across 110 countries through RCI.
Club Wyndham South Pacific is operated by Wyndham Destination. The South Pacific head office is located in Bundall on the Gold Coast. Learn more about the Club Wyndham brand here.