Interval International Adds Two Inmense Hotels Resorts to Exchange Network
Friday, August 23, 2019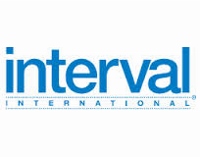 One of the leaders in the external exchange industry, Interval International, just announced the addition of two Inmense Hotels properties to their expansive network of affiliated vacation ownership resorts. The properties include Grand Guadalupe by Inmense and Santosi by Inmense, both located in Mexico.
"We are committed to providing our current and future members with the most memorable vacations possible. Our properties bring them closer to Mexico's cultural roots with the style and sophistication that today's travelers appreciate," said Maru Moreno, sales and marketing director, Inmense Hotels. "We are proud to partner with Interval because of the exceptional service it provides our members and the high-quality properties accessible through its global network."
Grand Guadalupe by Inmense is a historic landmark in an 18th century building near San Cristobal Cathedral on Parque Central. Resort amenities including an on-site restaurant, concierge services, daily housekeeping, and free Wi-Fi access. This property ranks 6 out of 96 on TripAdvisor for top hotels in San Cristobal de las Casas.
Santosi by Inmense is located at the center of San Luis Potosi, a historic city with a rich culture. The resort boasts two restaurants, room service, daily housekeeping, a concierge, and free Wi-Fi. Guests can visit the Historic Center for music and food, take a walk to the Plaza de Armas, and tour the Train Museum.
Those who purchase at Inmense Hotels resorts will automatically be enrolled as individual members of Interval International, allowing them to utilize the convenient exchange benefits and vacation in top destinations worldwide.
Learn more about Interval International on their website.