Millennials Are The Fastest-Growing Membership Demographic for Diamond Resorts
Thursday, August 29, 2019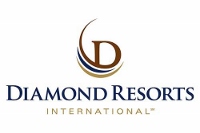 Diamond Resorts has announced that millennials currently make up the company's fastest-growing membership demographic. Diamond Resorts has been experiencing significant growth across all demographic groups, but millennial memberships have outpaced all the other groups with an average of 25% growth year over year for the last five years. As such, millennial membership is now 12% of Diamond Resorts members.
This growth may sound surprising, but it follows current industry trends. Research has shown that millennials are investing more on their vacations compared to other demographics. 33% of millennials are willing to spend $5,000 or more on a vacation. Millennials value unique vacation experiences and are passing these values onto their children.
Diamond Resorts offers these unforgettable and unique vacation experiences that millennials crave. Some of these experiences include intimate beachside concerts put on by big-name artists, prime seats at sporting events, and culinary tours.
Additionally, Diamond Resorts offers an innovative and flexible points system that allows members to customize their vacation experiences and make the most out of timeshare ownership. Diamond Resorts continues to improve and tweak their offerings based off changing preferences and data-driven decisions.
"Millennials value exclusive and personalized experiences, and they are really embracing the amazing events we offer our members that cannot be found on a typical vacation," said Mike Flaskey, Chief Executive Officer of Diamond Resorts. "We understand that this generation values flexibility and we want millennials to be able to vacation with us consistently and enjoy all the benefits of a Diamond Resorts membership."
Diamond Resorts is looking into offering short-term ownership products that offer exclusive member opportunity and quality vacation offerings with a short time commitment, in response to increased demand from millennials. In the past, Diamond Resorts has found that offering these short-term products leads to extending their vacation ownership.
Diamond Resorts has experienced growth across the board with all demographics growing by 16% year over year. Learn more about Diamond Resorts and their many vacation opportunities on their website.