Wyndham Destinations and Caesars Announce Marketing Partnership Extension Through 2030
Tuesday, September 24, 2019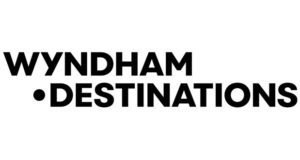 Leading vacation ownership company, Wyndham Destinations, and top casino-entertainment provider, Caesars Entertainment Corporation, have extended their successful 20-year marketing partnership to 2030.
This extended partnership will allow Wyndham to work towards its newest customer experience-driven initiatives announced in 2019. These initiatives are part of a five-year plan and will include over $1 billion in investments in areas like new resort developments and renovations, brand and marketing projects, digital experience enhancement, and customer relationship management.
In this latest agreement, Wyndham Destinations will have the ability to market timeshare opportunities to Caesar resort and casino customers through Caesar's expansive database. Wyndham will also purchase stays and other products from Caesars to provide customers with dynamic travel and entertainment options.
Additionally, Wyndham Destinations will be investing in new on-site marketing locations at a handful of Caesars resort properties in Las Vegas which will feature state-of-the-art technology and enhancements to make learning about their timeshare opportunities more enjoyable for interested buyers.
Wyndham Destinations President and CEO Michael D. Brown was happy to discuss this latest development:
"We are embarking on a journey to reshape our industry-leading brands and set the direction for the future of timesharing. The connection with Caesars is our largest marketing relationship, and it will continue to help drive our growth for years to come. The demographics of Caesars customers match up well with owners in Club Wyndham® and WorldMark by Wyndham® vacation clubs, and we appreciate the opportunity to introduce vacation ownership to those customers. We know Caesars' guests enjoy the types of vacation accommodations we offer — spacious accommodations with separate bedrooms, fully equipped kitchens, and comfortable living and dining areas, without sacrificing access to resort-style amenities and service."
Caesar Entertainment's Executive Vice President and CMO Chris Holdren added:
"This partnership further exudes our desire and commitment to elevate our guest experience through new and exciting offerings, while expanding our global footprint through meaningful brand and licensing opportunities. As two industry leaders, we look forward to welcoming new and valued guests to an unparalleled portfolio of resorts, condos, and homes."
Las Vegas continues to be an essential business venture and vacation ownership destination for Wyndham Destinations' team of over 2,000 associates that are employed in the valley and hundreds of thousands of owners. Currently, Wyndham has multiple resorts in Las Vegas including Wyndham Grand Desert, Wyndham Desert Blue, WorldMark Las Vegas — Spencer Street, WorldMark Las Vegas — Boulevard, WorldMark Las Vegas — Tropicana Avenue, Desert Rose Resort, and Wyndham Tropicana.
Wyndham Destinations provides owners with a flexible point-based vacation ownership opportunity that allows them to book and stay at more than 220 affiliated Wyndham resorts around the world or exchange externally with thousands of available resorts within the RCI network.
To learn more about Wyndham Destinations and this partnership, please visit their official website.