Wyndham Destinations Commits to ECPAT Code to End Human Trafficking
Tuesday, October 15, 2019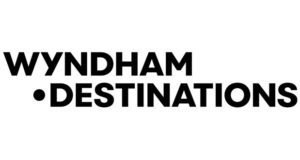 Wyndham Destinations has become the first timeshare company to sign the Tourism Child-Protection Code of Conduct with ECPAT-USA to end human trafficking. This agreement solidifies the commitment that Wyndham Destinations had previously made at its 225 managed vacation club resorts in North America, the Caribbean, and Asia Pacific to fight human trafficking.
Wyndham Destinations join many major hotel chains that are actively working to protect children from exploitation by signing this formal agreement.
By signing The Code and joining ECPAT-USA, Wyndham Destinations become part of the ECPAT-USA family of avocates that are all making important headway toward ending child slavery directly at the source.
ECPAT-USA focuses on awareness, advocacy, policy, and legislation in regards to the end of the commercial, sexual exploitation of children. ECPAT-USA is a member of ECPAT International, which consists of a network of organizations in 95 countries all working together towards the same mission.
Human Traffickers often use hotels, airlines, and other travel infrastructure to exploit or transport their victims. As such, hotels can play an important role in prevention and disrupting the sexual exploitation of children by training their employees to better recognize and report suspected incidents.
Wyndham Destinations produced its first Social Responsibility Report this year, which included a Human Rights Policy Statement. In this statement, the company pledges to operate in a manner consistent with the principles contains in the United Nations Declaration of Human Rights.
James Savina, general counsel and corporate secretary of Wyndham Destinations, commented:
"Wyndham Destinations is committed to protecting human rights within our sphere of influence and doing our part to combat all forms of human trafficking. The travel and tourism industry has an important role in preventing the exploitation of children. By partnering with ECPAT and promoting required training and education to associates globally, we have taken a stand against the commercial sexual exploitation of children."
As the first timeshare company to join The Code, Wyndham Destinations will be helping to engage a previously untapped portion of the travel industry to protect children from trafficking and exploitation. By signing The Code, Wyndham Destinations commits to make progress around six essential steps including:
Establish a Policy and procedures
Train employees
Include a clause in contracts
Provide information to travelers
Support, collaborate, and engage stakeholders
Annuall report progress on The Code to ECPAT
Learn more about Wyndham Destinations by visiting their official website.