Wyndham Destinations Opens New Regional Corporate Office in the Philippines
Monday, October 21, 2019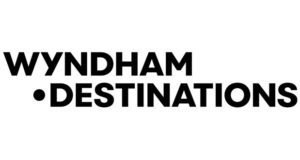 The world's largest vacation ownership and exchange company, Wyndham Destinations, celebrated the opening of a new regional office in Clark Freeport, Pampanga on Friday, October 18. This modern office has been designed to support the company's expanding Philippines-based team and continual growth across the Asia Pacific.
There were more than 50 people who helped celebrate this important milestone for the company including Wyndham Vacation Club's President and Managing Director of International Operations Barry Robinson, as well as Wyndham Destinations Asia Pacific CFO Liam Crawley, and other representatives from the company. Opening celebrations included a ribbon-cutting, cultural dancing, and a blessing by Reverend Father Deogracias Galang.
Barry Robinson was happy to discuss the office opening:
"Today's opening is an exciting milestone for our business as it gives this important regional support team a brand new, permanent home. Our Philippines team has an important function, serving our four other corporate offices across Asia Pacific, along with 20 preview centres across the region and our ever-expanding management portfolio. It also recently began supporting the global headquarters in the U.S.A. With Wyndham Destinations' evolving customer base around the world, our Clark office will continue to support the company's growing global footprint."
This new office space will accommodate up to 800 staff members with both morning and evening schedules and includes impressive features like four training rooms, a cafe-style canteen, a game room, expansive work areas, and seven meeting pods. The building also boasts of environmentally-friendly decisions that support the company's sustainability initiatives like LED lighting, waste segregation, recycling programs, reduced use of single-use plastics, and eco-friendly furniture.
Robinson also added:
"Clark is the perfect location for this regional office, because of the talented and multilingual professionals, thriving business landscape, minimal congestion and well-connected public transport system it offers. Wyndham Destinations is excited to bring this major investment to the Philippines and to increase our commitment to the city of Clark. We are grateful for our talented and dedicated team and are excited to deliver a modern and inspirational working environment, which is conducive to creativity, collaboration, and professional development."
The quick growth of Wyndham's Asia Pacific team is no small feat. Starting in 2016 with Clark and just five other employees, the local workforce has expanded to more than 300 team members in just three years in a broad range of fields including corporate marketing, customer experience, human resources, information technology, accounts payable, and finance.
To learn more about this latest Wyndham development or any other news regarding the company, please visit their official website.