Interval International Announces New Partnership with Distinguished Brazilian Developer
Wednesday, November 27, 2019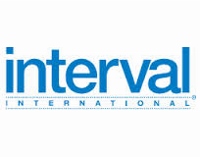 Leading external timeshare exchange company Interval International has just announced its latest network partnership with Slaviero Essential Acquamar Ingleses, a condo-resort owned by established Brazilian developer, Grupo Koch.
Slaviero Essential Acquamar Ingleses is located in southern Brazil on Santa Catarina Island and offers direct access to Ingleses Beach in the popular vacation city of Florianópolis.
Marcos Agostini, Interval's Executive VP of Global Sales and Business Development discussed the announcement:
"Grupo Koch, the developer of this project, has more than 40 years of experience in real estate, with an impressive portfolio that includes hotels, condominiums, business parks, and shopping malls. We are very pleased to work with this well-respected group as it enters the shared ownership industry, and we look forward to offering our members this highly desirable vacation option."
The property provides guests with one-bedroom units that feature contemporary decor and in-room amenities like open-plan kitchens, living areas, dining areas, and oceanfront views. On-site, vacationers will also find that the resort has a private beach, an outdoor swimming pool, a kid's play area, a fitness center, a convenience store, a day spa, and two restaurants that offer regional cuisine. There are also a variety of activities offered including horseback riding, scuba diving, sailing, fishing, and biking.
Grupo Koch CEO Volnei Koch added:
"he expertise provided by Interval's seasoned team has proven invaluable during our entrance into shared ownership. We are confident that the quality and flexibility of our product will be very appealing to potential buyers who have the means to travel and are looking for a memorable beach experience. Our affiliation with Interval is the perfect complement to what we offer, since our owners will appreciate the global exchange options, leisure programs and benefits, and excellent customer service."
Santa Catarina Island, also referred to as "Magic Island", is known for its breathtaking landscape and outdoor activities. It's home to some of the most beautiful beaches, impressive waterfalls, pristine lakes, lush forests, magnificent mountains, and spectacular canyons that the world has to offer.
New vacation ownership buyers at Slaviero Essential Acquamar Ingleses will be enrolled as individual Interval International members, which opens up a wide variety of membership benefits including the ability to exchange their vacations with any other comparable vacation options available in II's database.
To learn more about this partnership, please visit Interval International's official website.