Interval International Holds International Shared Ownership Investment Conference in Asia
Tuesday, December 3, 2019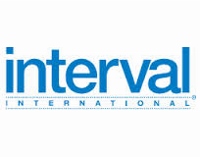 Leading external timeshare exchange company Interval International recently hosted the International Shared Ownership Investment Conferences in Thailand, Bangkok, and Shanghai with around 85 participating delegates. These conferences consisted of comprehensive programs with interactive sessions, hospitality and shared ownership expert-led panel discussions, and networking opportunities.
Darren Ettridge, Interval's Senior VP of Business Development for Europe, Middle East, Africa, and Asia, was happy to discuss the events:
"We host these seminars to help prospective entrants and developers looking to diversify their product offerings learn about the shared ownership industry."
Shanghai presenters included Horwath HTL Senior Consultant Celia Yang who shared "Reasons Why Developers and Hoteliers are Embracing the Shared Ownership Concept," where she discussed insights on the possible benefits of adopting a shared ownership model. "Evolution of Shared Ownership Product—Questions & Answers Session," was another favorite panel among attendees that provided advice for customizing products to each vacationer, talked about point-based programs, trial and exit programs, and other beneficial products to expand revenue opportunities. There was even a legal expert session for professionals who work with timeshare companies in Asia titled, "The Legal Perspective."
II Director of Business Development for Asia Pacific Kit Whalley added:
"In addition to exciting new content, this year's events offered opportunities for participants to engage with some of the most influential executives in the business."
Some highlights at the Bangkok conference include Marriott Vacation Club's Thailand-based regional VP of Marketing and Sales Martin J. Tolan's panel called, "Realizing the Potential of Shared Ownership," which discussed the many benefits resorts can take away from timeshare programs. Additionally, George Jones, an expert with more than 30 years in the industry, held a panel named, "Shared Ownership for the 21st Century," to discuss the reasons a developer might take on vacation ownership and how to be successful.
These Interval Shared Ownership Investment Conferences are not the first nor the last from Interval International. Other events that took place in 2019 were investment conferences in Sao Paulo, Brazil and InfoExchange and HOA insight seminars in Myrtle Beach, South Carolina.
Produced and sponsored by II, these programs provide attendees educational and networking opportunities to explore all aspects of shared ownership, from marketing to government regulations to financing. Events have been hosted in the Caribbean, North America, South America, Asia, Europe, and Africa since 1998.
To learn more about Interval International and the many vacation ownership events they are involved in, please visit their official website.