Wyndham Destinations Recognized For Its Culture of Workplace Inclusion
Thursday, January 23, 2020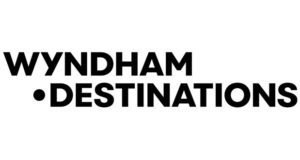 Wyndham Destinations was honored with two national honors for the company's commitment to workplace inclusion and diversity. This is the second year in a row that Wyndham Destinations has received these distinguished awards.
Wyndham Destinations was named to Forbes Magazine's list of "Best Employers for Diversity 2020" and also received a perfect score on the 2020 Corporate Equality Index. This is the nation's top benchmarking survey and report on various corporate policies and practices that relate to LGBTQ+ workplace equality, administered by the Human Rights Campaign (HRC).
Both of these top honors show that Wyndham Destinations is committed to workplace equality while ensuring their policies, benefits, and practices are up to par.
"As a global hospitality provider, we believe that all aspects of diversity enriches our organization," said Kimberly Marshall, Wyndham Destinations chief human resources officer. "National recognitions such as these further validate the company's continuous effort to maintain a culture where diversity of thought, culture and expertise positively fuels the guest experiences we deliver and strengthens the collaborative operation of our global workforce of nearly 23,000 associates."
The global inclusion and diversity strategy of Wyndham Destinations is based on three areas of focus:
Inclusion
Affinity
Marketplace Presence
Companies chosen for the "Forbes Best Employers for Diversity 2020 Award" were done so based on an independent survey from a representative sample of 60,000 employees working for companies that employ at least 1,000 people in the company's United States operations. Questions asked regarded topics of age, gender equality, ethnicity, disability, LGBTQ, and general diversity regarding the company.
This is the magazine's third annual ranking and Wyndham Destinations was the second among Orlando-based companies, schools, and organizations listed.
For the recognition of a "Best Place to Work for LGBTQ Equality," Wyndham Destinations received a perfect score on the 2020 Corporate Equality Index (CEI). The CEI rates companies on specific LGBTQ-ralted policies and practices. This includes non-discriminations workplace protections, domestic partner benefits, competency programs, public engagement with the LGBTQ community, and more.
Learn more about Wyndham Destinations by visiting their website.